Achievements of UTMT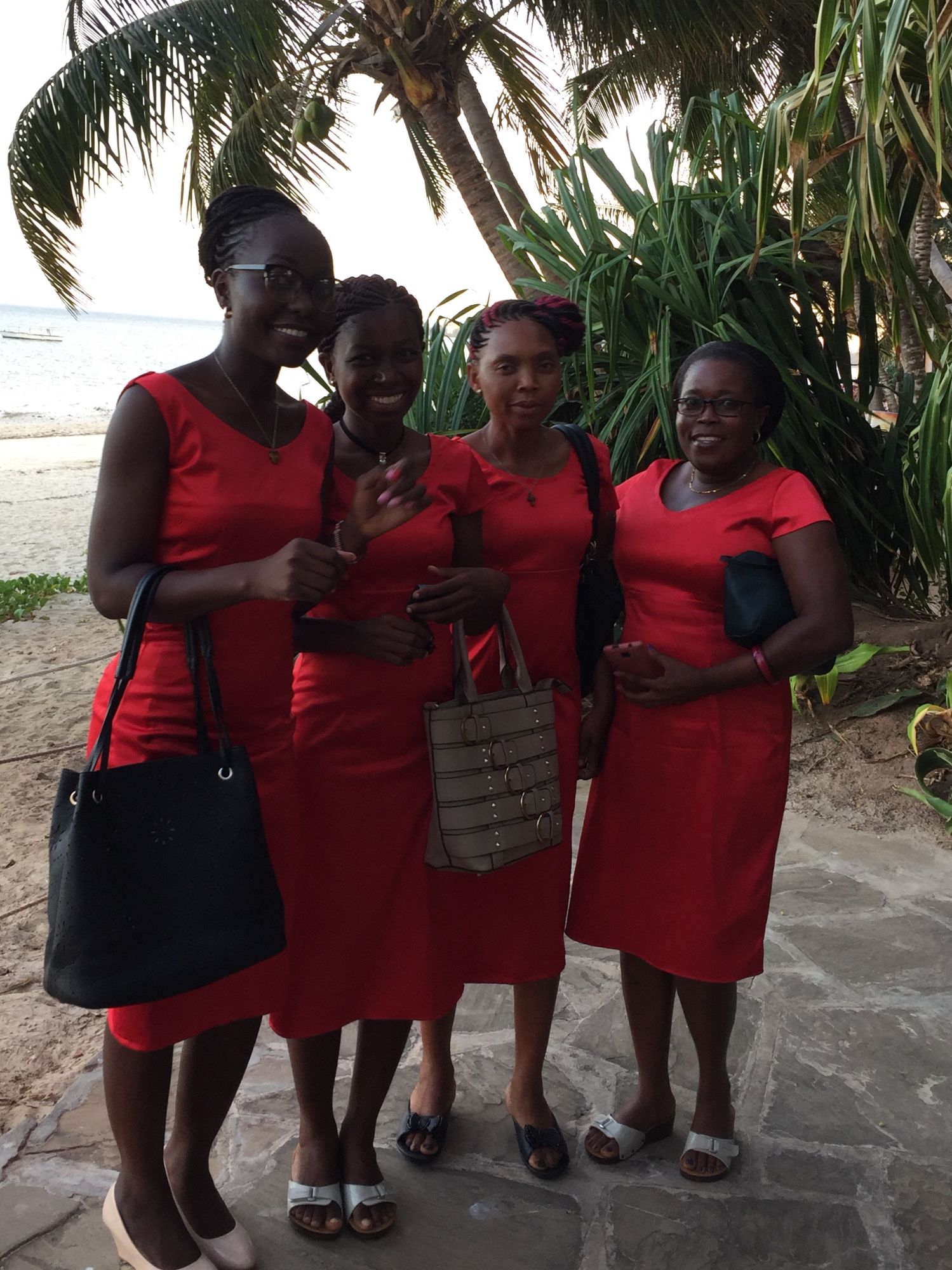 (Photo: Teachers Margaret, Agnes, Lois and Jane attend a dinner reception for all teaching staff from Timboni hosted and funded privately by individual supporters in February 2018)
Our achievements:
Between the start in 2012 and late 2016 Under The Mango Tree received approximately £60,000 in donations or from fund raising events.
These funds have been invested in a range of small and large projects at the school all of which have been within the priorities that the school and community have set.
These include:
Refurbishing the kitchen area and old toilets
Building two new classrooms and a staff work room
Building a new set of toilets
Providing new desks and books
Providing mosquito nets for all staff and children
Providing educational materials
Funding learning trips
It should be remembered that construction standards in rural Kenya are far lower than in developed countries. This combined with the purchasing power of UK pounds in Kenya has allowed so much to be achieved for a comparatively modest amount.
An unexpected consequence of supporting the school and community in this way has encouraged the Kenyan Local Government to invest more in the school. They have also funded the building of more classrooms.
By the end of 2016 the school was fully operational as a nursery and primary school.
Over 300 children are registered and, most importantly, the primary school has reached the final stage with pupils taking the Primary School Leaving Examinations (standard 8) for the very first time. The school has made excellent progress; the community are proud of their facilities and demonstrate this pride by their active engagement with the school.
A typical scene when visiting the school is to witness a group of parents arriving early in the morning with piles of fire wood so that the food can be cooked, naturally the kitchen does not have gas or electricity. All school events are well supported by parents, grandparents and extended families.