History UTMT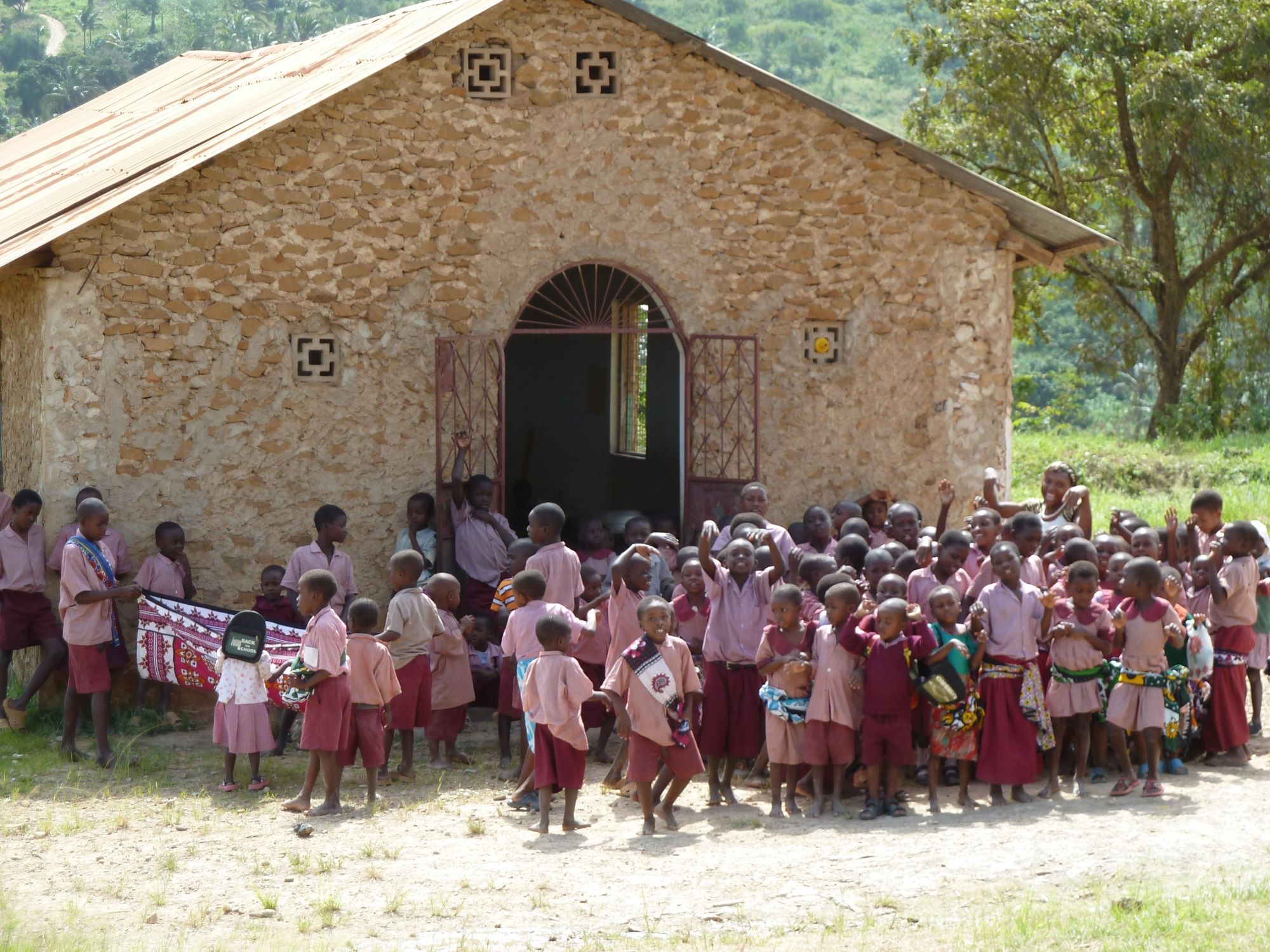 The idea for a school in this area began to emerge in the late 1990s.
Local community leaders, who themselves had not received formal education, began to discuss with the local Rev Charles Makonde) the possibility of starting a school. The idea was not universally supported and some older residents objected on the grounds that they had not received an education themselves.
However, in 2000 a 'school' of sorts did start. Rev Makonde recruited his niece who had received a formal education to start teaching some nursery aged children. They didn't have any buildings and so the children gathered under the shade of a mango tree.
In 2000, a group in Edinburgh sent about £200 to pay for a new tin sheet roof to be put on the old village church building. The Church became a classroom during the week and is still used at times today.
(Photo: original church building still in use on weekdays as a classroom)
Over the next ten years other buildings were added. The school was embraced by a couple from Durham and they helped with funding. Members of the local community gave time and labour and bit by bit some basic infrastructure was provided. The couple from Durham were joined by a group from the Northwich and Winsford area who started to contribute funds to help feed the children with some very basic meals of porridge in the morning and rice or ugali at lunch time. This feeding became, and remains, an important element as children were walking long distances to attend and were often coming to school without breakfast or without food for the day.
In 2010 Angela and Gordon Atkinson joined a group of people from Cheshire who visited Kenya and spent a few hours at the school. This trip was to be life changing for them and the catalyst for establishing the charity.
Following this visit, Angela and Gordon, with others, supported the school in various ad hoc ways. During mid 2012 ideas to provide this support in a more structured way were discussed and it was subsequently decided to set up a charity to support the Kambe Timboni School Project.
The project started in a modest way but the organisation developed and registration with both HMRC (for gift aid) and with the Charity Commission were finally achieved. Now Under The Mango Tree is a small but fully compliant UK Charity.
One of the key principles of the charity is to ensure that 100% of donations go to the school. This means that all running costs are separately funded by trustees or other volunteers. This does limit beneficial supporting activities such as marketing and web site development. By 2016 the charity had a strong group of six trustees, plus an accountant and a secretary who are all unpaid volunteers.